Puerto Vallarta, Jalisco.- Although it is not known if it was intentional or not, it is thought that the fire inside the Estero El Salado, located in Puerto Vallarta, Jalisco, was caused by human action, since inside the site they found some broken coconuts.
The above was pointed out by Jaime Torres, director of the Protected Natural Area (ANP), Estero El Salado, when talking about the possible damages that have occurred at the site, after the fire that occurred at dusk this Friday at the site.
"I am 95% certain that it was intentionally caused by people, because we found coconuts on the trail to the tower, so there were people. We don't know if it was intentional, but it was caused by the presence of people "
Jaime Torres, director of the Protected Natural Area (ANP), Estero El Salado said. However, he clarified that the burned area was less than what was originally believed to have been damaged by the conflagration.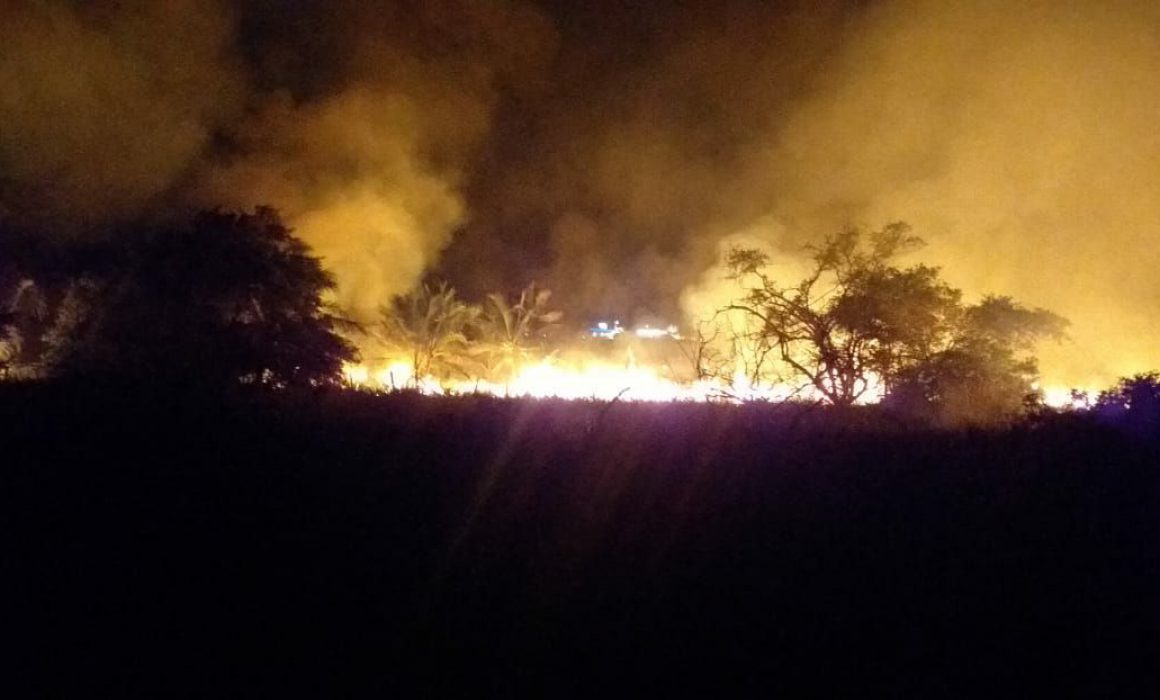 "Last night we preliminarily estimated a surface area of ​​five hectares, today during the tours we already saw that the area is less, we are in that process, what now more than estimating an area is to review the area that there are no effects on animals "
I clarify that there was no damaged mangrove since the incident only occurred in a grassland area and some specimens of palm trees that have dry leaves, although the fire did occur in the area considered as ANP.
Fire history
Jaime Torres recalled that in June of last year, due to lack of surveillance, that same area caught fire, as people enter and cause this type of damage.
It was on Friday night that a large mobilization of the emergency forces was generated when a fire broke out in the Estero El Salado grassland area, burning approximately several hectares of the ANP.
In this sense, Torres had pointed out that shortly before midnight this Friday the fire had been observed, so personnel from the Municipal Coordination of Civil Protection and Firefighters came to the scene to try to quell the incident.
However, the manager himself reported that the suffocation maneuvers had been complicated because the area where the conflagration occurred could only be accessed by water; Fortunately, after midnight on Saturday, the fire was controlled.
It should be remembered that on June 25, a fire had already occurred in the place at the same site, which affected approximately four hectares.
Source: debate.com.mx, televisa.news, vallartadaily.com
The Mazatlan Post